I am so pleased with my map of Lake Norman. It went to the frame shop two days after arriving. My husband and I have lived in this "inland sea" area for the majority of our 49 years of marriage. Your artwork will be forever cherished.
I just love it will be perfect in our little bunkhouse at lake!! Thank you!
I am happy to say that everyone loved your beautiful and detailed maps! My husband did an outstanding job on the frames; they really complimented your artwork.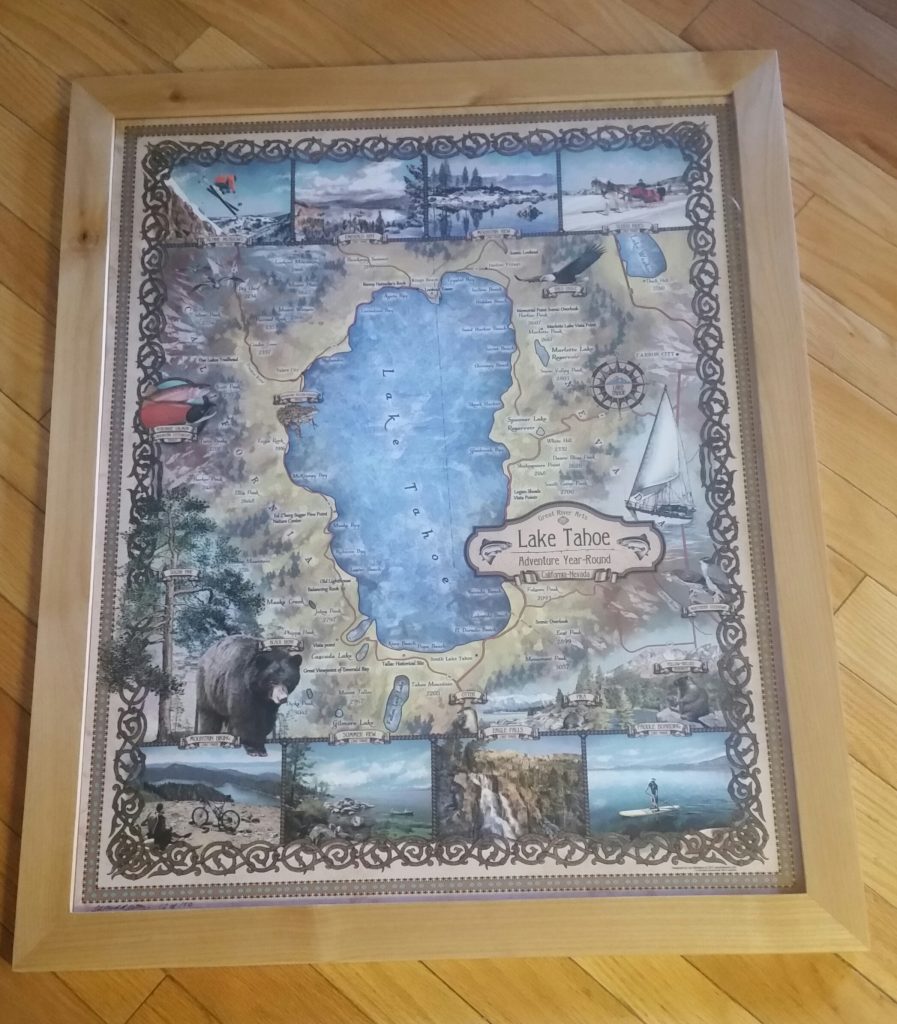 Lisa, the maps turned out great! The large map is beautiful! I love the colors and details. It fit right into the stairwell. It has been such a pleasure to work with you!
I just received one of your beautifully drawn maps as a gift for Father's Day. It is of the upper Danube River basin. We have just returned from a once-in-a-lifetime trip to that area. I have retired from a 40-year career as a mapmaker, so absolutely appreciate your work. (We also visited your hometown of Kalispell, MT last fall, and loved it).
"Your work is absolutely beautiful in its intricacy and overall artistic talent.  Additionally, the super-fast delivery and exceptional customer service was great.  What an exemplary company you have!"
The maps are beautiful! The packaging is really nice too, from a retail perspective.
Thanks so much!
I had to pace myself and take a few items out of the cart, wish I could afford a bigger piece! As a map enthusiast and well-traveled midwesterner I have to say I really enjoy your work.  I found you while looking for maps of the Driftless Area (my latest obsession).
In all my recent and lengthy NPS Centennial travels, I was perhaps most taken with my meeting up with Lisa Middleton and her vintage map collection.  I immediately recognized their importance and relevance to our national parks and  encouraged her to attend this upcoming Public Lands Alliance meeting.
All of us employees ordered a custom map for our director and she cried over how beautiful it was. Lisa was very helpful and easy to work with and she created our map to be better than I could have imagined.