January 2018 Note from Lisa
I am enjoying a house sit assignment in New Mexico this month.
Last year as you may recall I spent an extra month in New Mexico because my van was struck by a hit-and-run driver. I had to cancel 2 months of art shows and it drastically altered the direction of my map business. But good things happened…I made some friends here in this land of enchantment, and I made a beautiful map of the Basque del Apache.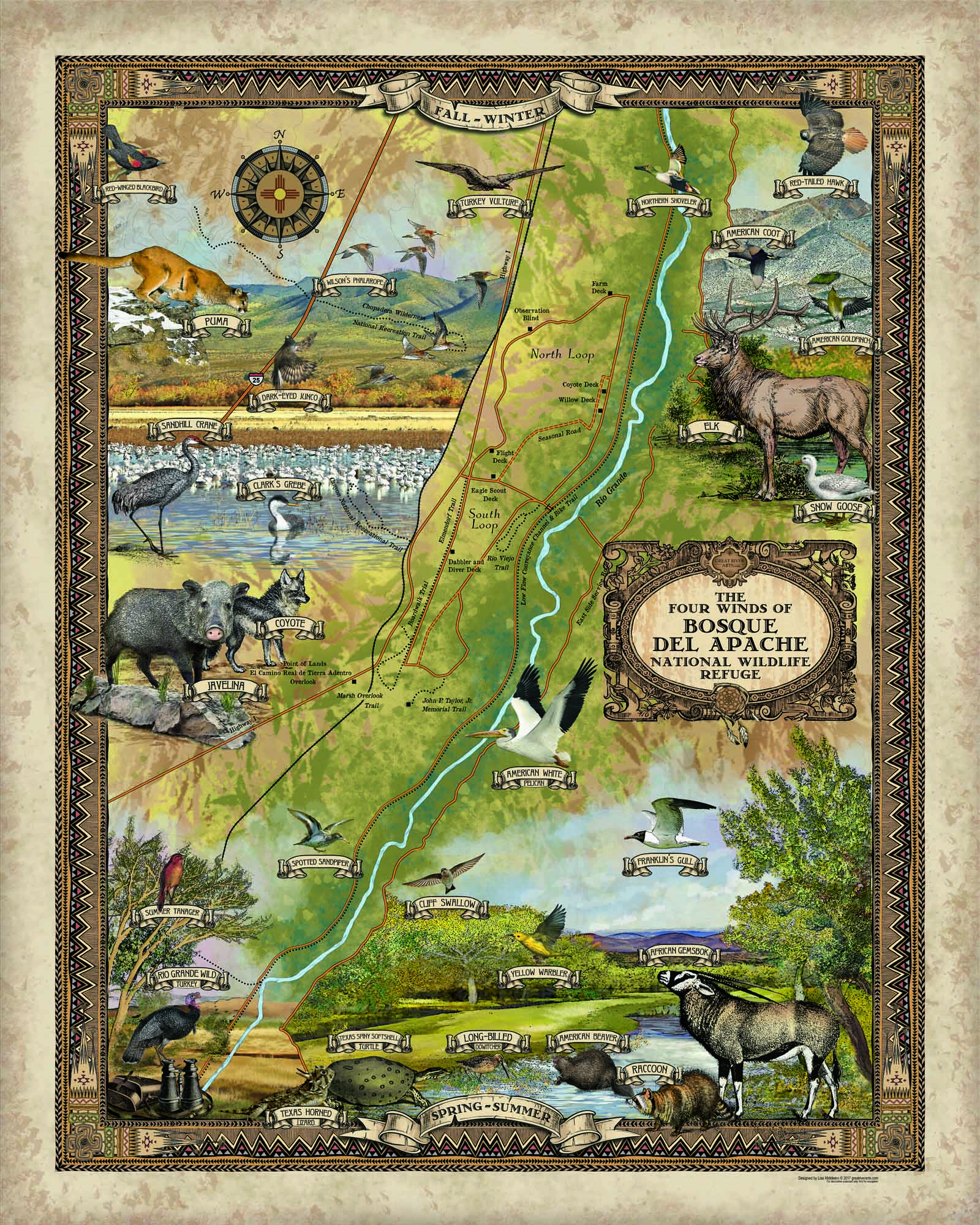 When I'm able to stay in a place for a month at a time I'm able to connect with the area and discover something special about it, and my natural inclination is to create a map.
I'm taking house sitting appointments for next winter. If you have a home in a southern clime and invite me and Jojo to care for your critters, you may well come home to a map! Please, let me know if you are interested in a caretaker when you take your winter vacation- you will be offering this Montana artist a chance to experience someplace mapworthy!
Please enjoy January's discount code site wide! Please use discount code 18sale for 18% off your whole order for the month of January 2018!