Giclees: The Perfect Gift for Any Occasion
Would you like to own a custom a work of art, but can't get past the price tag? Consider a giclee. They make art collecting affordable, but they are so much more than that. Depending on the type of giclee you own, the value could be substantially different. This elevates art collecting to an entirely different level. Let's take a closer look.
How Valuable is Your Giclee?
1. Is your piece signed? A signed giclee is worth more than a standard giclee. Typically an artist will sign the piece below their name on the giclee, on the matting so you can spot it more easily. This is a general rule of thumb though. Some artists sign their giclees in odd places as a matter of form. This makes it very easy to spot their pieces as unique among other giclees, and makes them more valuable.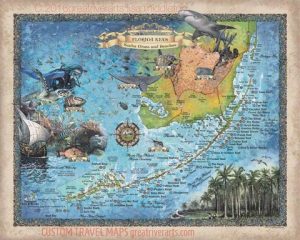 2. Is your piece numbered? Often times an artist will release a giclee with a limited production run. They will number them on the matting or artwork itself. A lower production run is usually more valuable than a run with a higher number simply because of the limited availability of the artwork. If your piece is both signed and numbered the value will be even more.
3. Did the artist draw on it? This is where giclees get really fun. Sometimes the artist will draw a small cartoon, or embellish the giclee with another medium (for instance, he or she may paint over a few feathers on a bird's wing). These embellishments drastically increase the value of your giclee as you are now the true owner of one unique piece of art.
This is how giclees enhance your home or office. Hanging one for display is more than just something to put on a wall. It is an invitation, unspoken between the art and viewer; narrated to completion by the owner. Every giclee has a story to the owner. Ask and they will tell you. They have a love for the artist and the picture itself. You might be amazed at the reason behind the purchase. Other times you might be in awe of the circumstances surrounding it. Whenever you see a giclee hanging on an individual's wall, ask them about it. Always ask. They love to tell the story.
How We Make Your Giclee Unique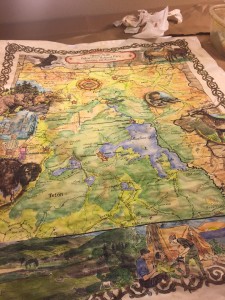 This is precisely why giclees make perfect gifts. Since Great River Arts is a smaller company, we can fulfill custom giclee orders more easily than a larger outfit that only produces stock sizes. Plus, our giclees will look great in any room, not just your office or den. They make great entry way statements, show off in your bonus room and even story a destination from your kitchen.
The only thing you need us your imagination and measurements. We an take care of the rest and give you a custom giclee that will make an impression for years to come. It could even become a family heirloom piece. It would cost much lower in comparison to traditional family heirloom pieces.
So please reach out with your questions, orders and measurements. We are ready to create your masterpiece and can't wait to see the finished product hanging on your wall.