Great River Arts Has a Secret
So if you snoop around Great River Arts long enough, you are bound to come across a section on our website called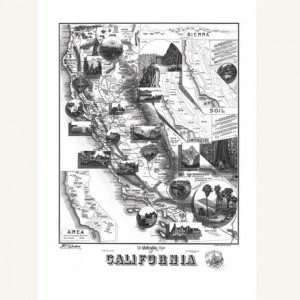 "The Vault." A look at the maps in this section can be a bit puzzling. There are no custom maps. There are no hand painted maps. There is not an antique map reproduction to speak of. They are all black and white. The reason? This is how every map begins its journey here at Great River Arts. Today we are going to give you a look at "that man behind the curtain," so to speak. Only in this instance, that person is no wizard of Oz. It is Lisa Middleton, and she is about to reveal her map making process for the very first time. This is how every custom antique map at Great River Arts is produced.
The Magic Behind The Making of Each Antique Map
1. Selection and Scanning. First, Lisa selects a map that is interesting, one with a story. If you have been reading the blog long enough than you are certainly familiar with these. Every great antique map should have a great story. Once the map is selected, she scans the image in black and white, then digitally removes all creases and tears. What you are left with is a blank slate of sorts. These are the maps you will find in "the Vault."
2. Prep Work. Next, the map is printed out, sometimes as much as 6 times its original size, on 90 lb. acid free paper. Once printing is complete, one or two coats of tea stain are applied to darken the map. This gives it that "antique map" feel. The stain also turns the map into a canvas of sorts. With a great base, it is time to move on to the next step.
3. Painting. This is where the fun begins. Once the tea stain is dry, Lisa paints the map with thin layers of watercolor and watercolor pencil. She uses satellite images for reference, and will the use a variety of techniques to distress the map to age it a bit, depending on the desired outcome.
4. Details. Finally, Lisa goes back over the lettering, using the original map as a guide, to determine which words need to be darkened, or which boundary lines need to be emphasized. It is the details that are important!
5. All Done! The finished map is then scanned, and ready for sale as a limited edition giclee with different size options. At that point, the map is available for custom printing too. It can even be produced as wallpaper. All of these order options are available right from the site.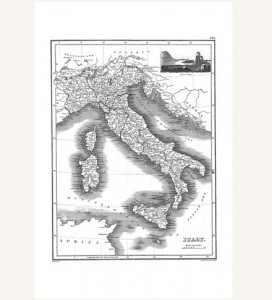 No wonder these maps have rich luxe color and texture that can only be seen in on original piece? The multi-step processes Lisa uses to create each map Makes them original and unique. So why did we give away the secret behind our maps today? Well, there may be a sale coming up soon. In fact, it may be next week.
If it is, I would remind you that any of the maps in the Vault can be customized with different color variations, and are also available in different sizes. These make perfect gifts for your home, or for anyone with one of those pesky January birthdays. There are literally hundreds of maps to choose from featuring locations from the United States, Europe, and the world. Contact us to see how we can turn one of these in to a treasured keepsake for years to come!
Be sure to like Great River Arts on Facebook. This will keep you up to date and in the loop. Also, feel free to check out the other selections in our online store!