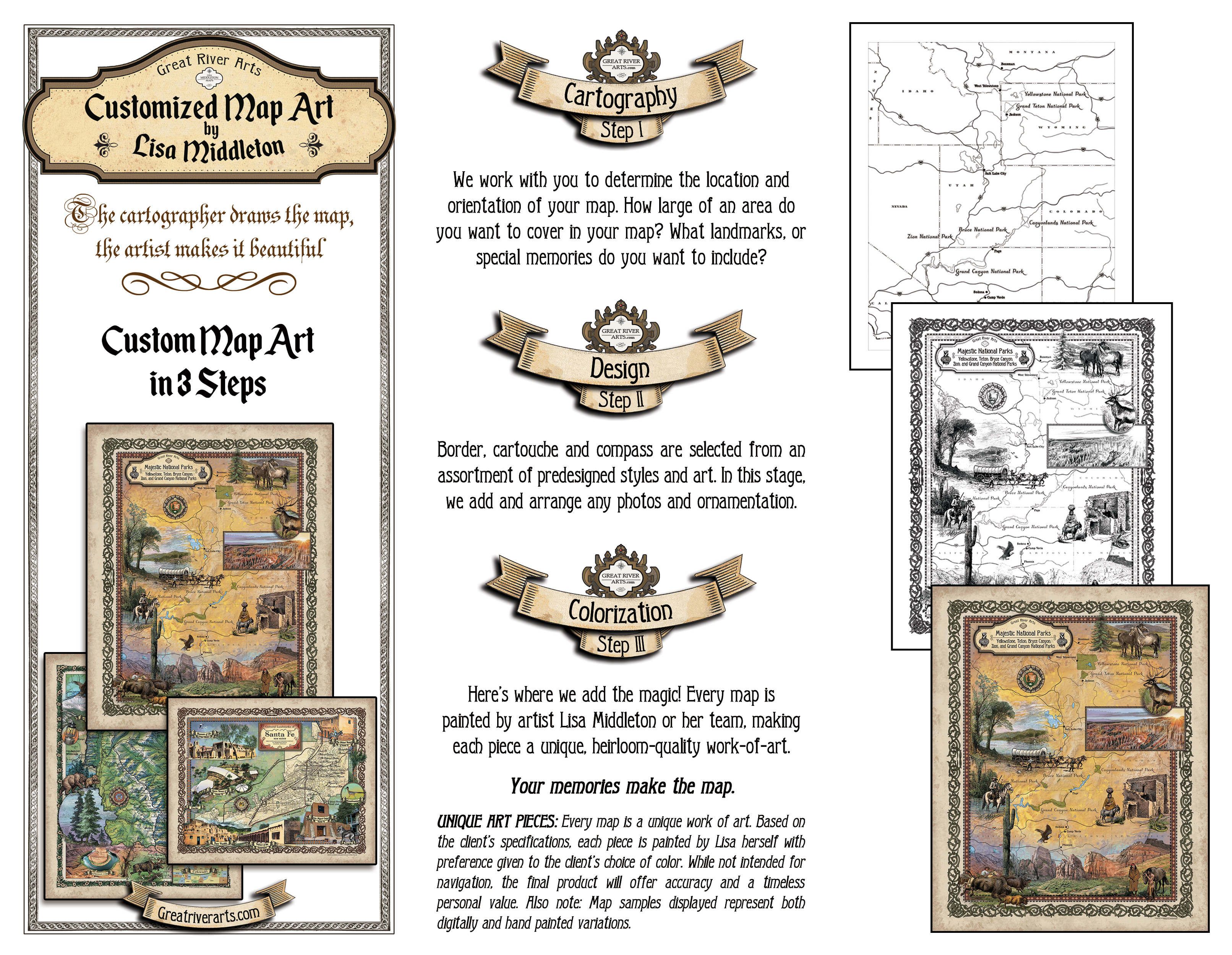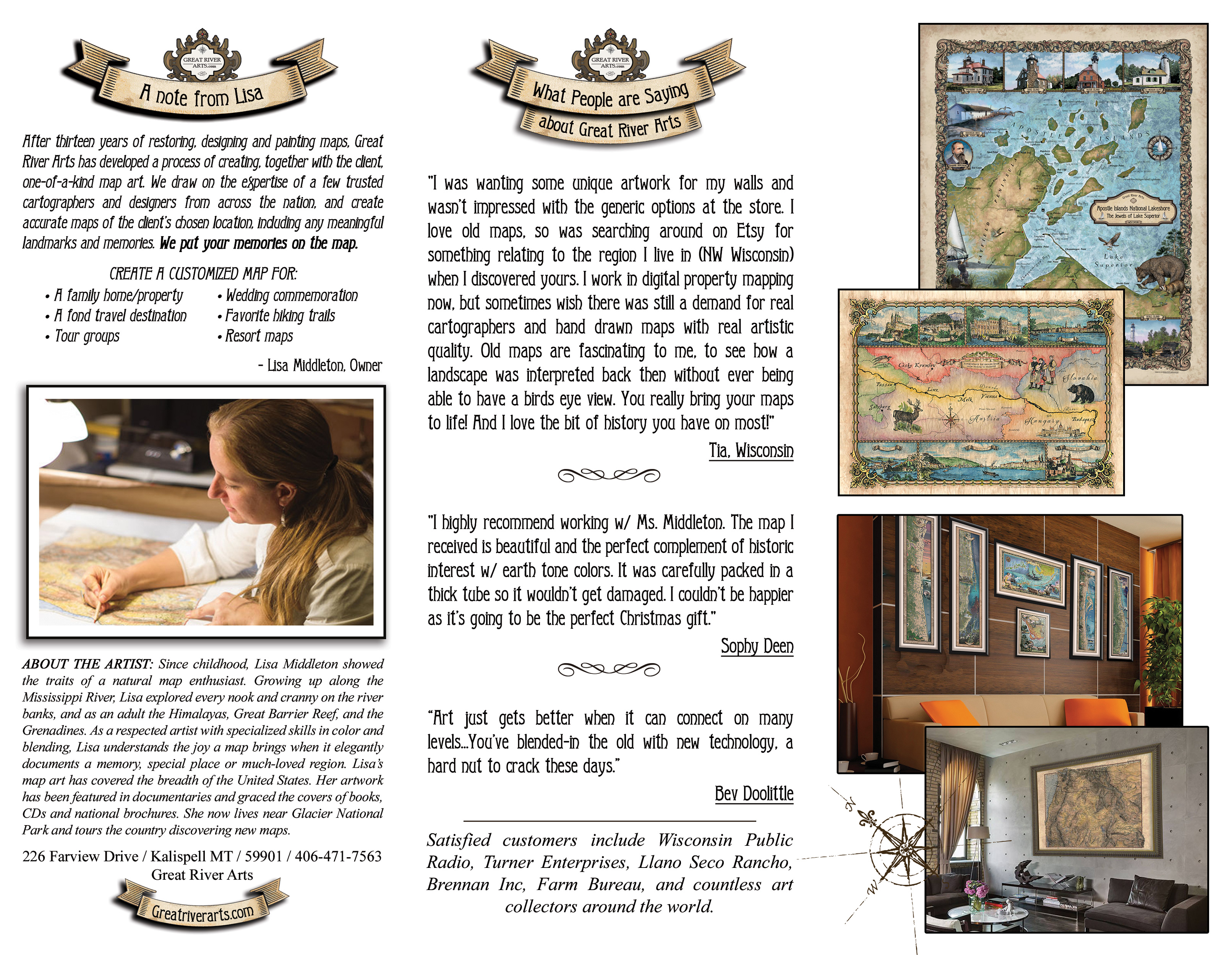 Our Custom Designed commemorative maps are fabulous for, fundraisers, weddings, families, resorts, travel groups and more!
Hiking trails, State park systems, golf courses and ski resorts are all within our skill set.
Whether it's a simple modification to a map we already have or building a custom map for you from scratch, we can build a delightful map that suits your purposes and price point!
Please email mapart@greatriverarts.com to schedule a free consultation!
View some fun videos below!
Please note some of our dedicated styles below. Which cartouche do you like best? Which border? Which compass?
To see our comprehensive custom map collection with motifs and themes you can choose from please follow this link: https://great-river-arts.myshopify.com/search?type=product&q=custom
Ornate Cartouche with Floral Border, digitally colored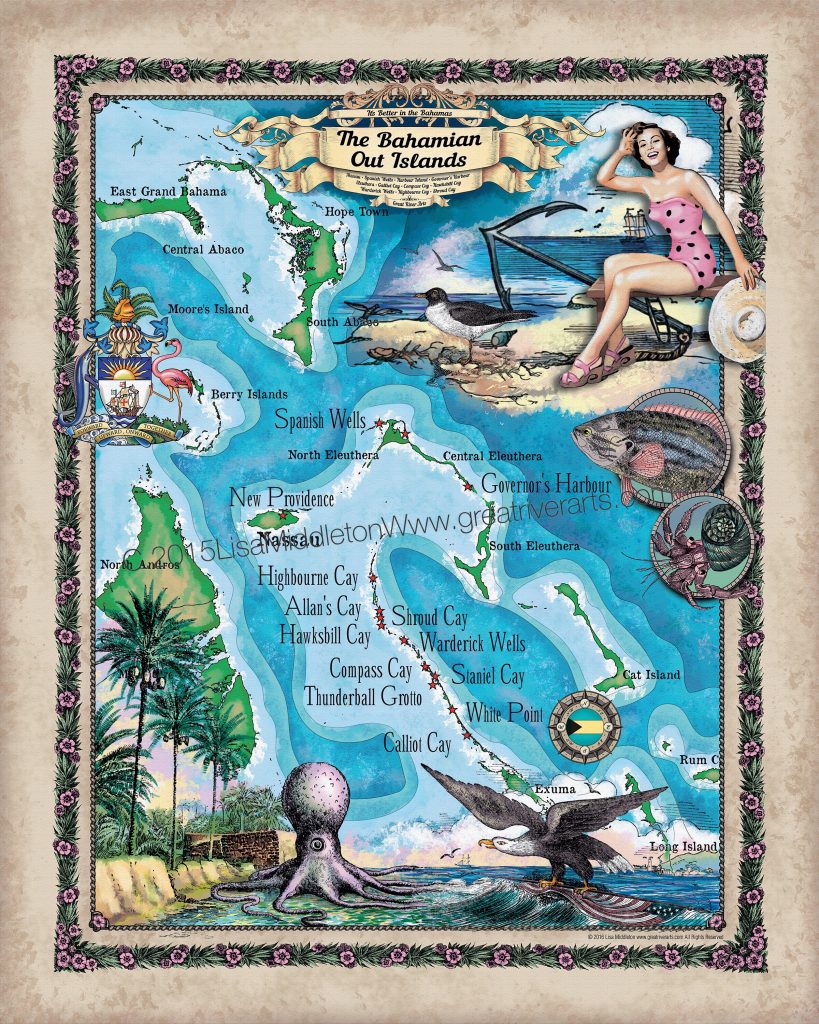 Ornate Cartouche with Vine Border, Digitally Colored 
Ornate Cartouche with Ornate Border, Hand-Painted 
Modern Cartouche with Barbed Wire Border, Hand-painted
Floral Border with Showboat Cartouche