We now offer a one of a kind Family Legacy Service, which includes a 6 step by mail hands on custom map service for family properties. Click here for details.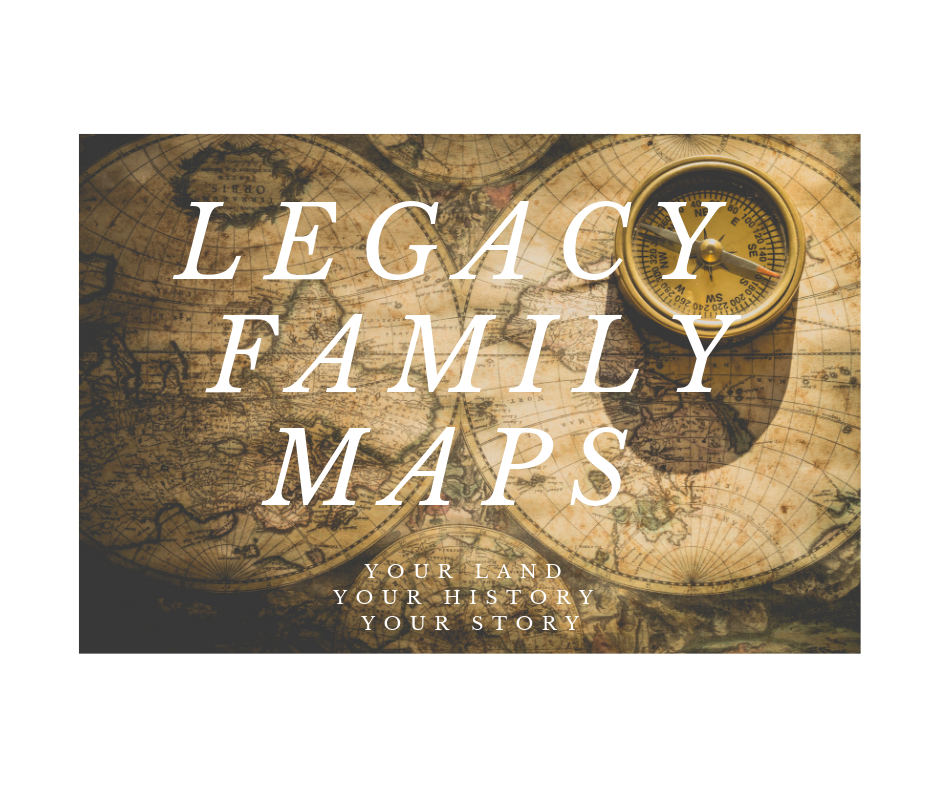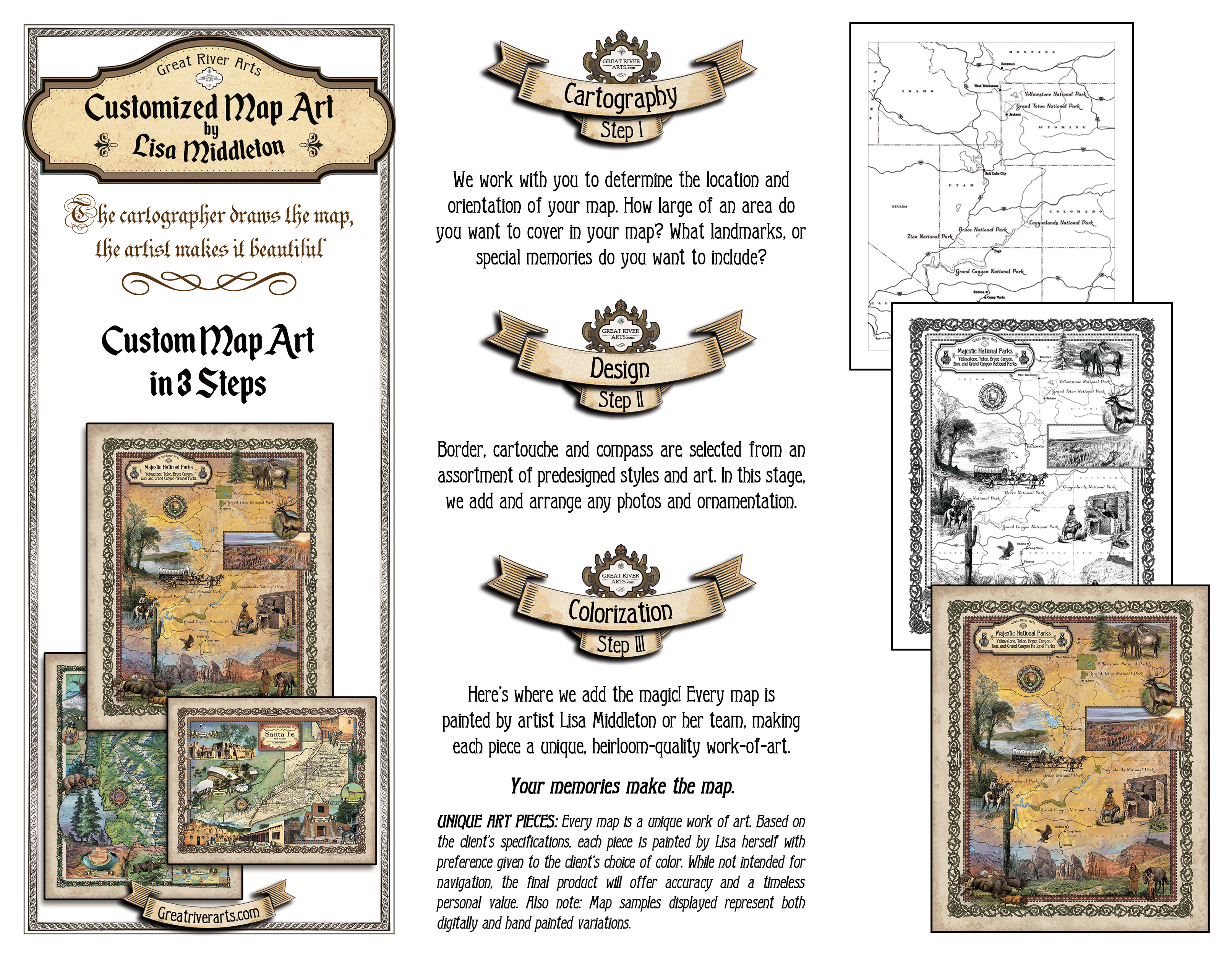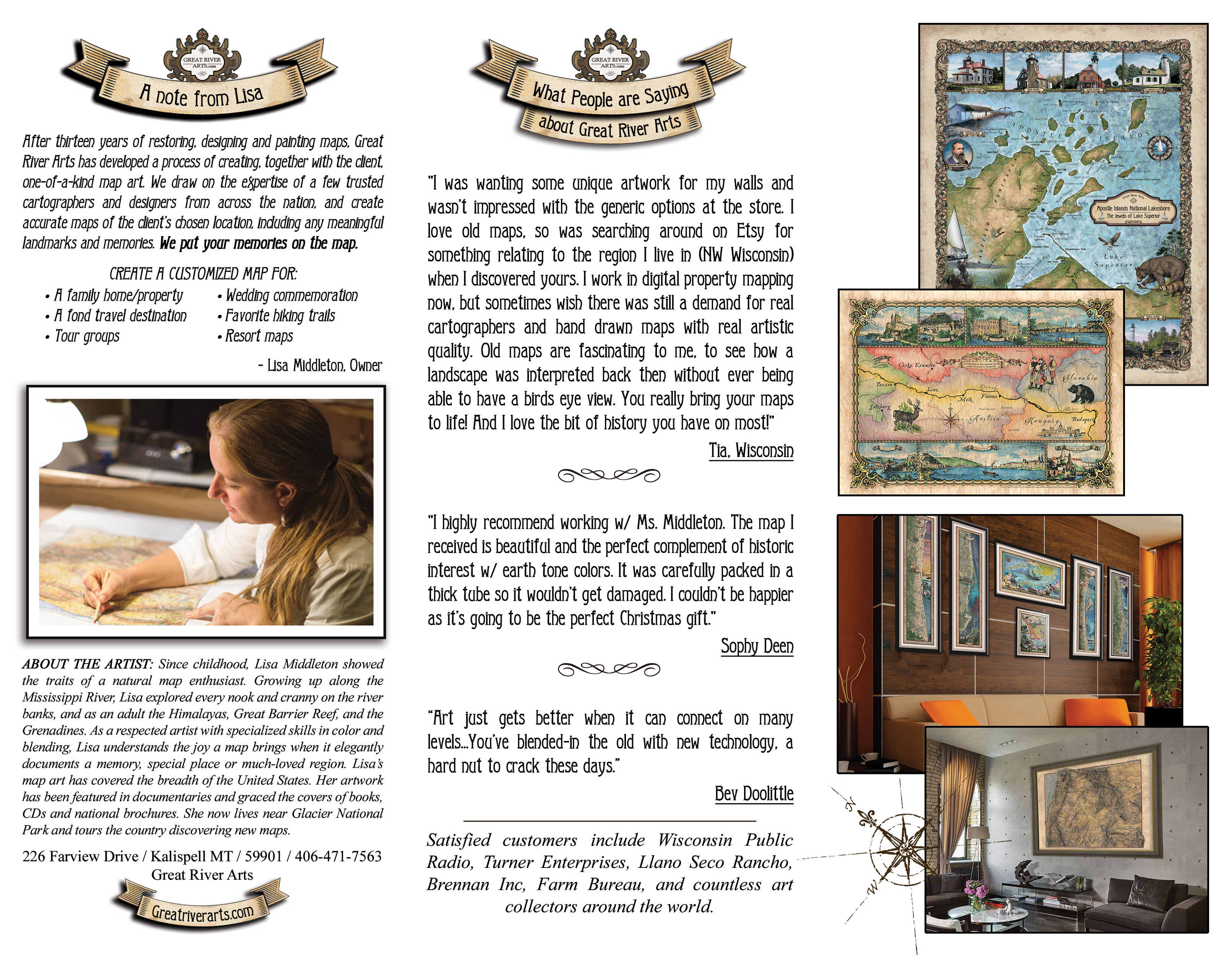 Our Custom Designed commemorative maps are fabulous for, fundraisers, weddings, families, resorts, travel groups and more!
"Throughout the years I have worked with many artists and not many of them get it as they like to create and not duplicate and not willing to change their work to make it sellable. Lisa has broken that mold and is very responsive and understand the our customer's needs when it comes to their local area. I carried one of her paper maps she sent me so my stores get an impression of her work as well as showed them images on a screen that we were working on. They liked the look and two stores that ordered from these images have already re-ordered." Chuck, Fish Box, Inc.
Hiking trails, State park systems, golf courses and ski resorts are all within our skill set.
Whether it's a simple modification to a map we already have or building a custom map for you from scratch, we can build a delightful map that suits your purposes and price point!
Please email mapart@greatriverarts.com to schedule a free consultation!
View some fun videos below!
Please note some of our dedicated styles below. Which cartouche do you like best? Which border? Which compass?
To see our comprehensive custom map collection with motifs and themes you can choose from please follow this link: https://great-river-arts.myshopify.com/search?type=product&q=custom
Ornate Cartouche with Floral Border, digitally colored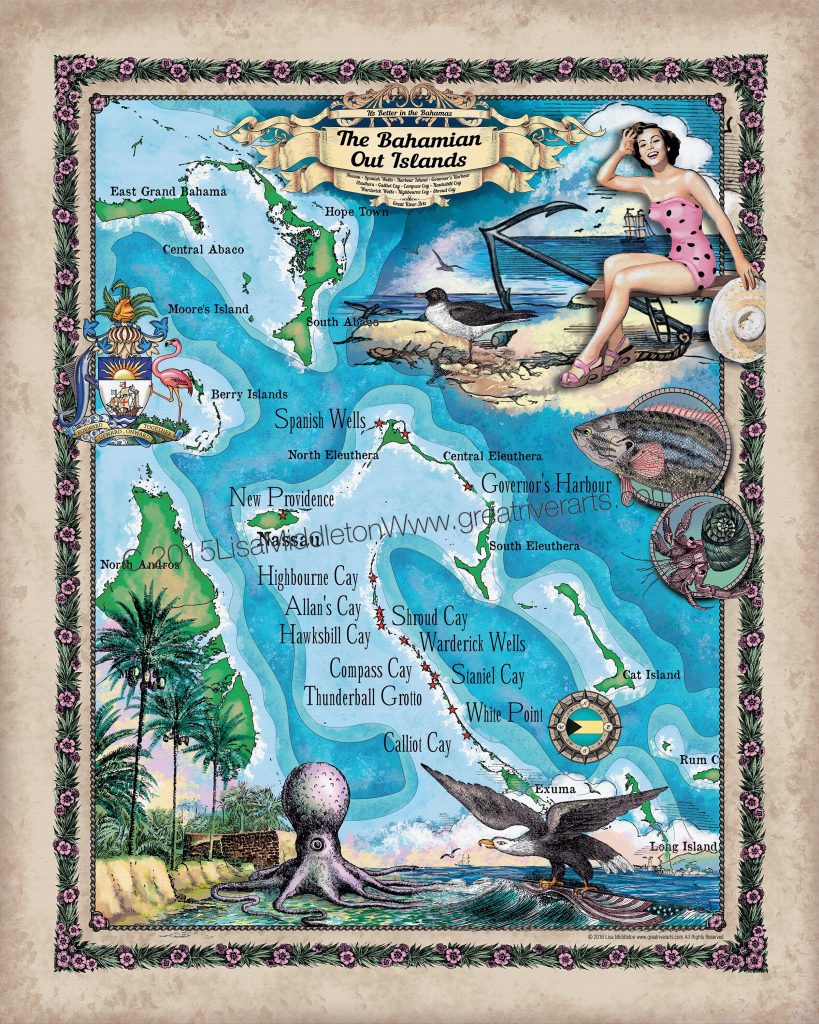 Ornate Cartouche with Vine Border, Digitally Colored 
Ornate Cartouche with Ornate Border, Hand-Painted 
Modern Cartouche with Barbed Wire Border, Hand-painted
Floral Border with Showboat Cartouche 

Blanket border with Majestic Cartouche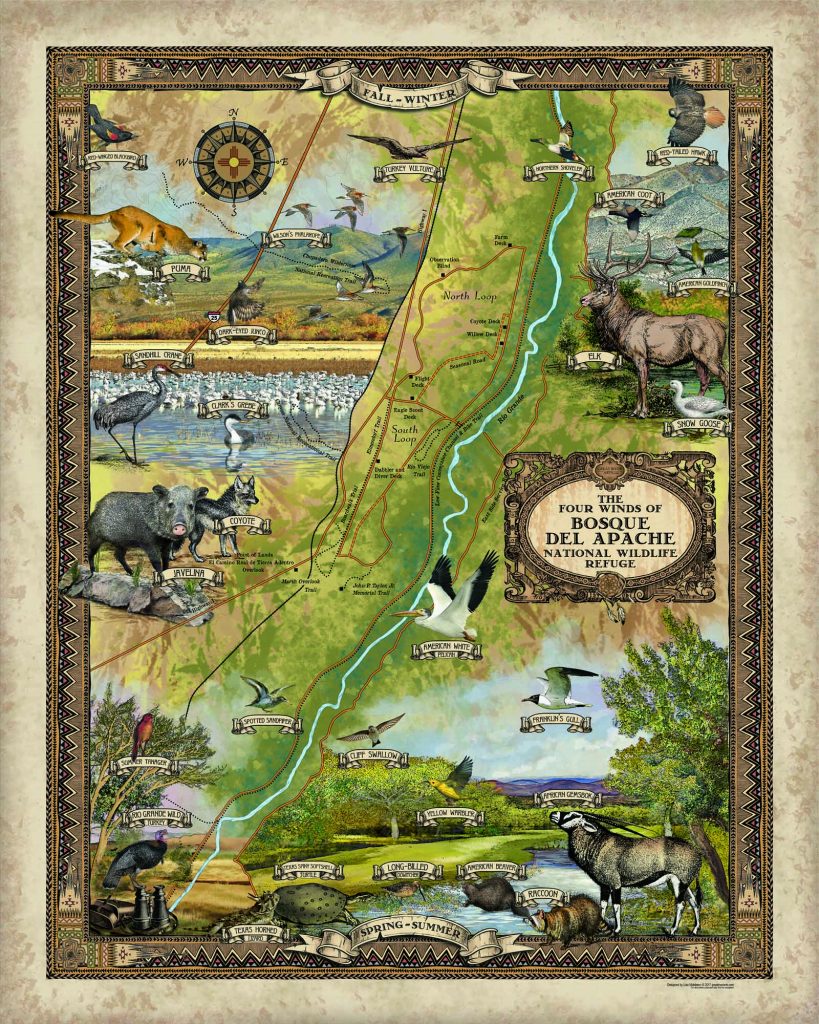 Leaf border with modern cartouche