3 Favorite map gifts for dads!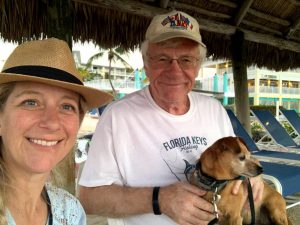 Someone once said, "Dads are most ordinary men turned by love into heroes, adventurers, storytellers, and singers of song." The truth is that there is no other dad quite like yours, whether he's old-fashioned, a jokester, a party animal, a DIY guru, a nature lover, or an eclectic individual. You can show your father, dad, papa, or paps just how special he is this Father's Day. If you have a hard time shopping for your dad, don't worry, Great River Arts has the perfect Father's Day gift that will make both you and your dad happy. Forget the boring socks and tie and shop outside the usual and go big and surprise him with a hand-painted historical map.
Yes, a map. Maps are a wonderful, unique choice in Father's Day gift ideas. Why? Maps as a gift item can spark fond memories of pastimes or a momentous occasion. They make great wall decor for any space and can be the focal point in a room, adding charm and interest. When it comes to awesome personalized Father's Day gifts, Great River Art maps can be customized into the perfect gift item for your very own, unique one-of-a-kind, dad, adding your personalized touch that would make your dad feel special and appreciated. 
Think about a map being a great conversation starter on your dad's wall when he has visitors. Maybe it could spark a chat about his travels, love of history, or his favorite hobby. Best of all, a map is the type of Father's Day gift that keeps on giving and lasts for years to come, serving as a great reminder of you as well. 
Here's the thing, you know your dad better than most. Think about who he is, what he does daily, and what he enjoys doing in his spare time if you want to make the right selection on a map. If he's an 'on-the-road dad that is simply too busy to catch a break, get him a map that will remind him that he's cared for, appreciated, and loved and that it's okay to take a break and treat himself. Our Lewis and Clark Expedition Map, 1804-1806, for example,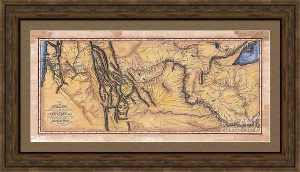 could ignite in him a desire to make time for himself and to try something new and exciting. If he's a history lover, he'd appreciate a map of the period of exploration in America.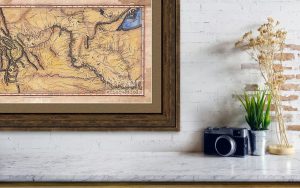 Another Great River Arts Father's Day gift idea is Carte de la Louisianne, 1731,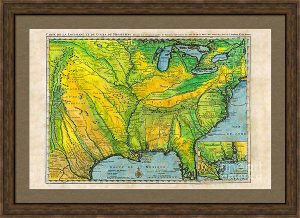 the ideal contemporary physical map for your for Dad's office space or man cave. Its representation of the Mississippi and Missouri river valleys, and its role in the Louis and Clark Expedition, make this map a great conversation piece. Beautifully designed and brightly colored, this map has the potential to serves as a focal point in your dad's space. The physical terrain and hill shading rugged speak to masculinity that your dad exudes.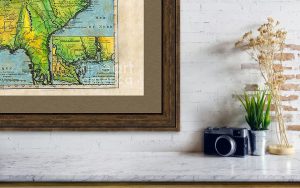 Whether it's the maps mentioned above, or Father of Waters, 1887, or another great gift option, Great River Arts is the place to get your Father's Day map. Sentiment, charm, inspiration, relaxation, education, entertainment, and style and beauty are all characteristics of the sort of maps that we offer. We can help make your Father's Day gift a unique and special one.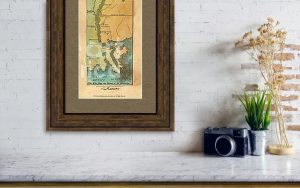 Please see all of our Dad favorites at shopgreatriverarts.com.  Happy Father's Day Dad! I love you! Lisa