Discovery Map Series: Charlotte Harbor, Florida
Charlotte Harbor, Lee County Florida boasts some of the most b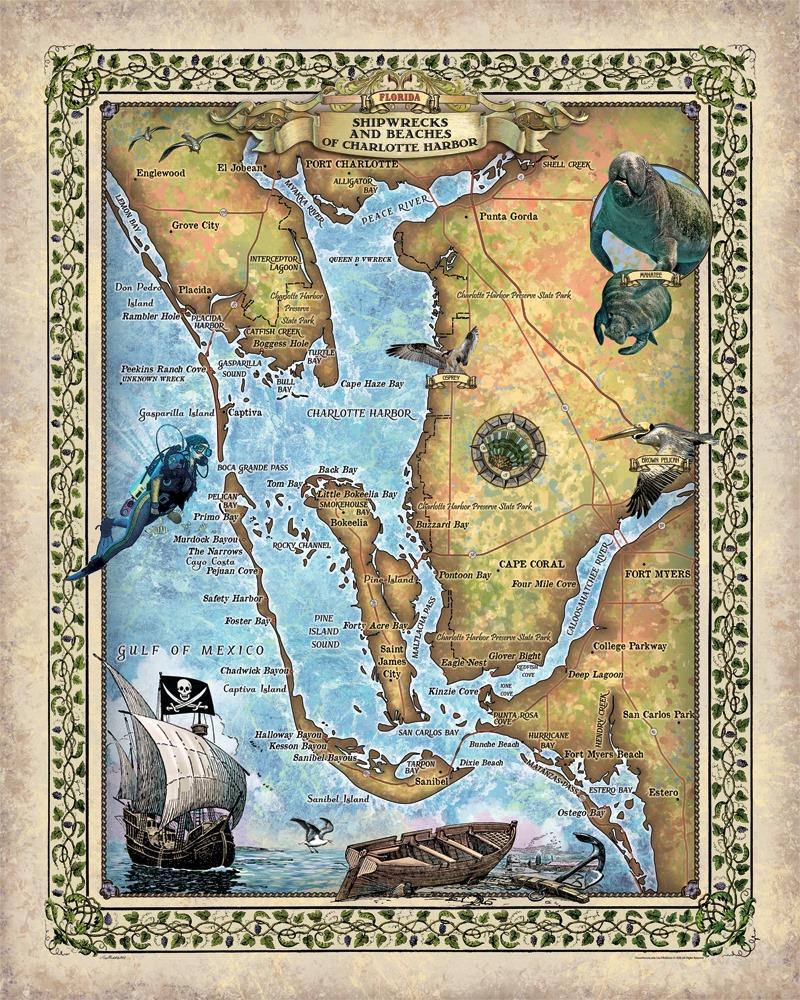 eautiful beaches that are the most popular attractions for visitors to this region of Florida's coastline.
Ponce de Leon is believed to have explored the barrier islands of Lee County when he ventured along Florida's Gulf coast in 1513 and 1521. There was very little settlement in South Florida for many years before Florida became a U.S Territory in 1821, and as such, it remained a rugged, untamed, and isolated region. Thousands of years ago, the Calusa Indians roamed the Lee Island Coast and many sites have remained unchanged to this day. Pirates can be traced to the isles of Captiva, Sanibel, Pine, and Estero, and the locals are sometimes heard recounting thrilling tales of the legendary adventurers, José Gaspar, Calico Jack, and Black Caesar.
Charlotte Harbor exhibits natural splendor, with unique and inviting opportunities, ideal for escaping the hustle and bustle of everyday life.
All sizes are approximate.