Travel Tuesday Map Feature: Lake Country Of Northern Waukesha County Wisconsin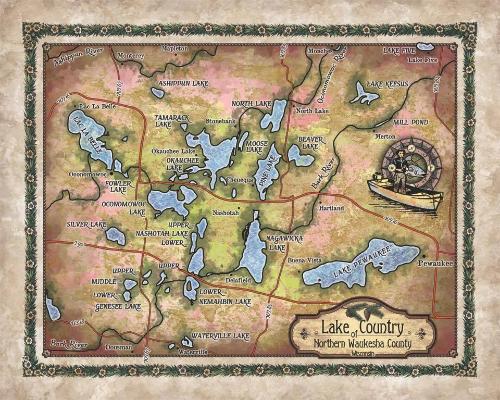 Our skills have increased greatly with our Lake Art popularity! Get inspired for your lake map design here.
Lake map art offers the ideal way to display the nostalgia in a lake home. They make great, unique gifts for family and friends, and the perfect keepsake for decorating a home or cottage, as well as to commemorate that special lake in one's life, or events like anniversaries, birthdays and retirements. They can also celebrate on a personal level a person's very own lake house lifestyle. Lake map art are nostalgic and can remind a loved one of a favorite vacation spot and stir childhood memories. It can remind a gift recipient of their roots, such as their hometown.