Discovery Map Series: Old School Atlas Of The United States C.1847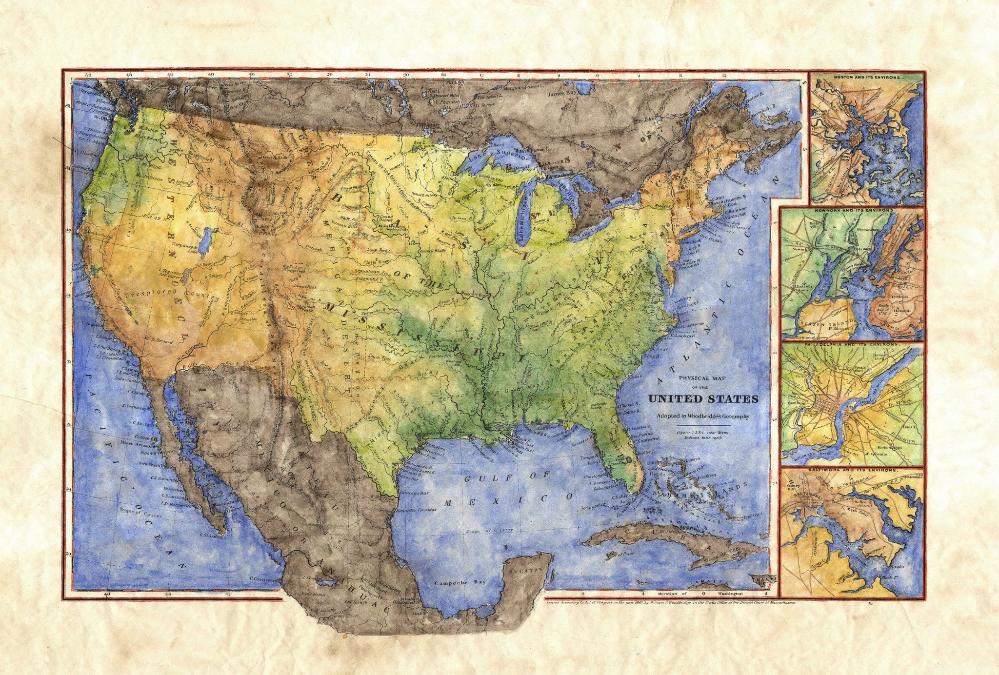 Woodbridge Map of the US 1847
This map of the United States was part of an atlas collection known as the Woodbridge Atlas. Produced in 1843, it was considered to be a modern atlas at the time. It's purpose was to portray the attributes of various countries and regions as they relate to political orientation, physical attributes, prevalent religious practices, types of government and certain degrees of civilization. In addition, information regarding climate differences between countries was contained in the atlas as well as the usual information you would expect to find on a map such as comparative sizes of countries, prominent cities, and geographical features such as rivers or mountains.
The atlas had statistical tables contained therein for quick comparison studies, as well as geographical tables for size and length comparisons of various countries' topographical attributes around the world.
The atlas was informative and gave indepth information for what was available at the time. It was considered to be a signature work.
The insets located on the right side of the map feature different environs for locations such as Boston, New York, Philadelphia, and Baltimore. For orientation purposes, the Meridian point lies at Washington D.C. In addition, this map shows a very young United States, with much of the West being unexplored. Furthermore, being geographical in nature, locations are represented on the map according to their physical attributes. Places such as the Mississippi basin, Great American Desert, and others, are prominently featured with lettering that stands out. Topographical features, such as the Appalachian Mountains, are prominent, as well as the Mississippi River system and all of her varying tributaries.
The Great Lakes can also be seen very clearly, as well as another noteworthy lake in the West,
Timpanogos (located and what is now the state of Utah). The border is basic, featuring standard border and neat lines, with a unique cartographic feature being the country of Mexico extending beyond the border, before it makes its upward curve to break back into the map once again.
All sizes are approximate.