Travel Map Feature: Lake Norman, North Carolina
The Lake Norman region supports a diverse flora and fauna. Aquatic plants include alligatorweed, coon's tail, waterweed, while common species of trees comprises bald cypress, water tupelo, red maple, sweetgum, water ash and water oak. An abundance of fish can be found in Lake Norman, including carp, spotted sucker, redbreast sunfish, silver redhorse, spottail shiner, channel catfish, gizzard shad, yellow perch, largemouth bass, smallmouth bass, walleye, bowfin and silvery minnow. Bluebirds, purple martins and wood ducks, common flickers, eastern screech owls and Canada goose, along with the endangered species of the peregrine falcon and American bald eagle can be spotted in this lake region.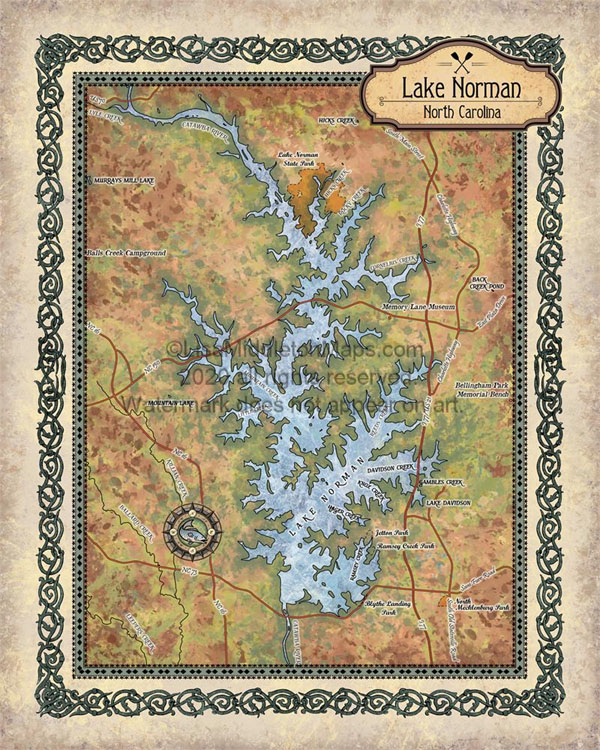 There are several activities that can be enjoyed on Lake Norman and its surrounding area, including camping, biking, fishing, swimming, water sports, boating, canoeing and kayaking, wildlife watching, hiking, horseback riding and camping. The quiet, serene atmosphere of Lake Norman make it one of North Carolina's most inviting Lakes.
Schedule a great summer vacation on Lake Norman now!  
Located just under 20 miles from uptown Charlotte, North Carolina, a vacation rental on Lake Norman is the perfect getaway at any time of year. Lake Norman is North Carolina's largest humanmade lake and boasts 520 miles of gorgeous shoreline. Vacation rentals on Lake Norman feature stunning lake views without having to sacrifice a great location near town. Check availability now.