Discovery Map Series: 101 Oregon, Upper California and New Mexico 1849
This map is an example of Mitchell's 1849 map of the West, at the time of the discovery of gold in California and immediate after the completion of Fremont's final expedition.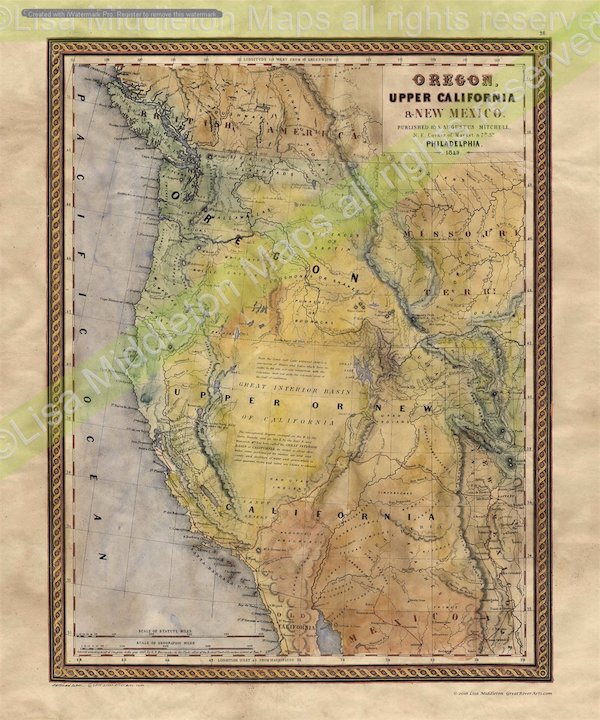 This is one of the best maps of the West of the era, reflecting the contemporary knowledge of the west.
The California Gold Regions not yet noted, indicating this is an early 1849 state of the map. This dear map shows the Spanish Trail, Cooke's Wagon Route, Kearney's Route, Lewis & Clarke's Canoe Route, Oregon Route, early roads, towns, Indian Tribes, mining claims, etc. An important early map, the first map of the West to appear in an American atlas after the Treaty of Guadalupe Hidalgo brought California into the Union. New Mexico is merely a narrow sliver of land along the Rio Grande. The Three Parks in Colorado (pre-Colorado Territory) are shown.
Issued immediately prior to the edition which highlights the gold region. Bearing the date 1849, it is a rare pre-Gold Rush issue of the map.
All sizes are approximate.
"Watermarks will not appear on product."
You will also love our antiquarian map collection! Click Here