December 2017 Note from Lisa…Christmas delights!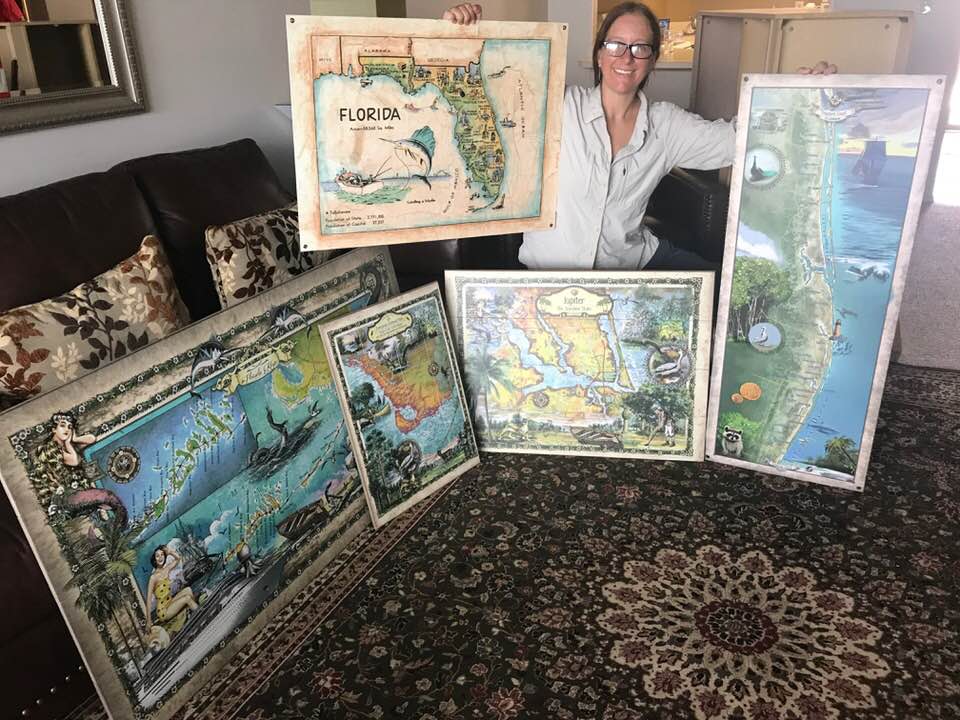 I'm very proud of my new collection of prints available on metal and wood from better gift shops in Florida, Montana, the Carolina's, Cape Code, New York and a growing number of states! All of these are custom designs for popular travel destinations such as the Bahama's, Hawaii, and more!
These beautiful prints on wood and metal are now available all over Florida! We have been working hard on our new  North and South Carolina Coastal collection. This is an exceptional joy because the sales representatives from this company are working with me on some winning designs that I hope will be contributions to families nationwide.
Limited Edition Giclees update: If you order on or before December 14 we will ship by December 20. We are processing orders every week to keep up with holiday demand. Please don't be afraid of ordering a limited edition giclee for Christmas!
All our map paintings are available as lovely Gift Prints. Buy Three 11×14″ gift prints, and get the world free!  (valued at $40)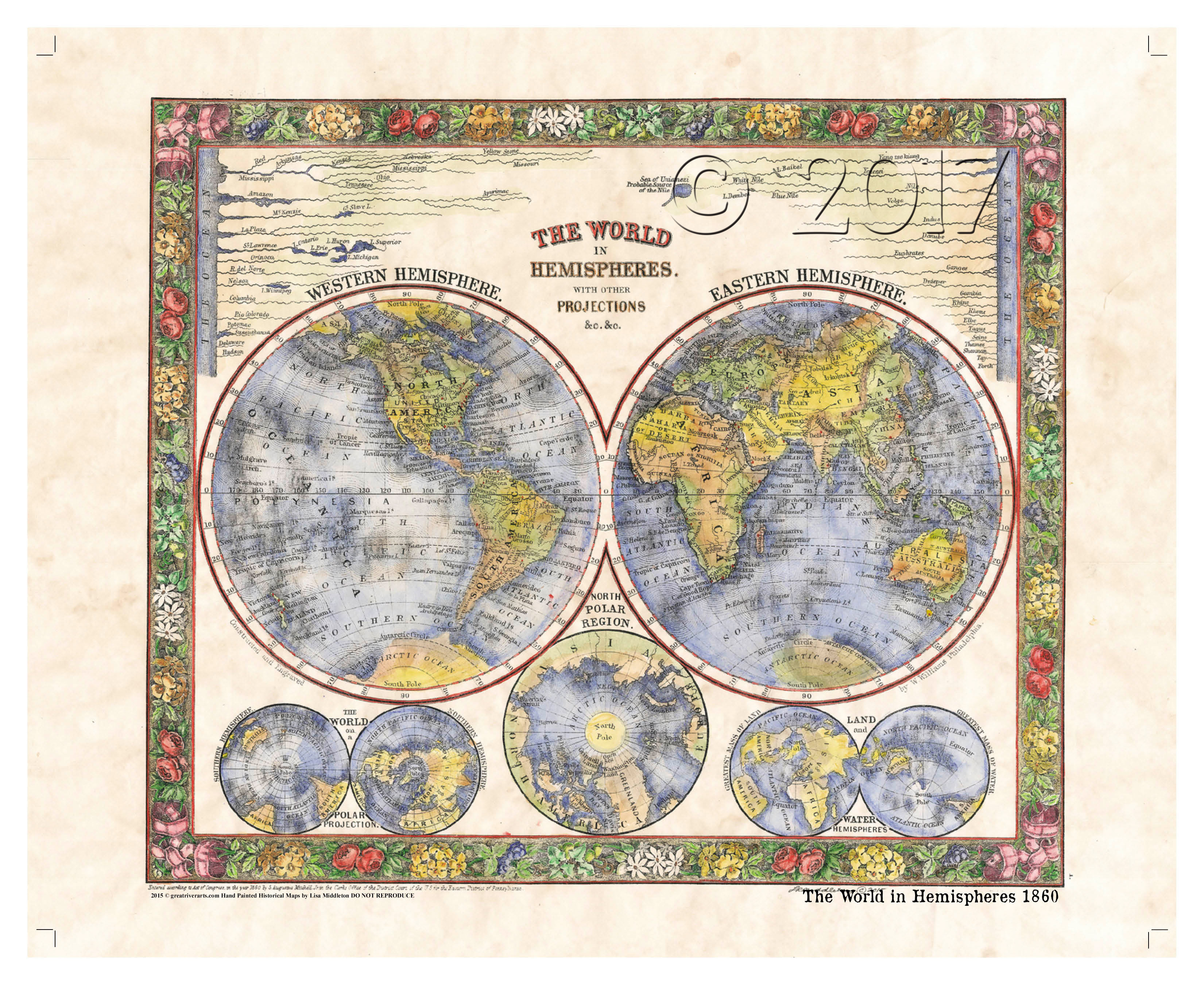 No discount code needed!
Finally- Stay tuned to for some great new articles about Mississippi River Legends, Polar Exploration, and our online book club!