Discovery Map Series: 126 Upper Territories of the United States 1814
This 1814 map of the upper territories of the United States depicts a time in our nation's history when fur trade was the order of the day. The fur trade had it roots in Wisconsin and began to spread west over time. States such as Illinois, Indiana, Ohio, and Michigan were known for their involvement as the trade industry grew. It all started as the early settlers took notice of the fur that was prolific in the northern territories. Michigan in particular would play a major role as it sat close to two of the Great Lakes making, commerce and river access easy regarding trade.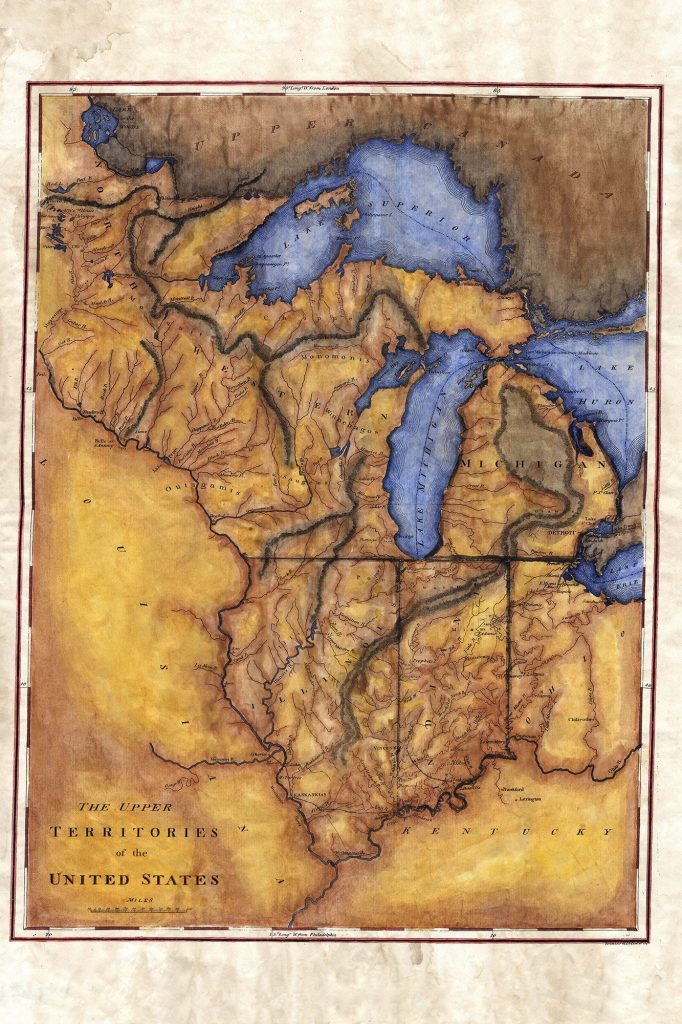 This map was produced by Matthew Carey as part of his General Atlas. The map showcases the many rivers and tributaries that cut across the territories. This was vital for explorers of the day who used the maps as a navigational guide to conduct business.
You might recognize Carey for his earlier cartographic works. He was born in Dublin, but moved to Philadelphia due to political pressure. There he established quite a name for himself producing the work that you see here. Among those in his close circle were none other than founding father Benjamin Franklin. Carey sympathized with the American Revolution since he had felt the oppression if British rule as a young Irish political activist. Funding for the publishing house where this map was produced came from another of his friends, french explorer Marquis de Lafayette.
See more greatriverarts.com for more information about Lisa Middleton's Hand Painted Historic Map collection.
All sizes are approximate.
You will also love our antiquarian map collection! Click Here