Travel Map Feature: Lake Keowee, South Carolina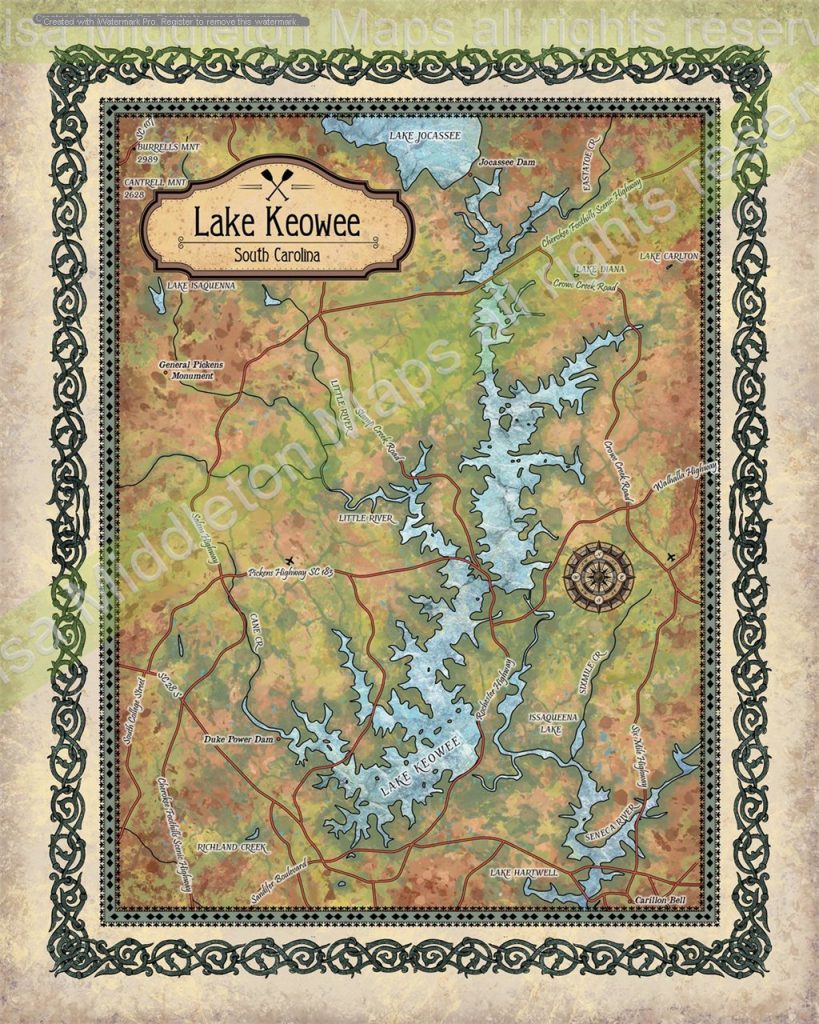 The Lake Keowee region supports a diverse flora and fauna. Aquatic plants include alligatorweed, coon's tail, waterweed, while common species of trees comprises bald cypress, water tupelo, red maple, sweetgum, water ash and water oak. An abundance of fish can be found in Lake Keowee, including carp, spotted sucker, redbreast sunfish, silver redhorse, spottail shiner, channel catfish, gizzard shad, yellow perch, largemouth bass, smallmouth bass, walleye, bowfin and silvery minnow. Bluebirds, purple martins and wood ducks, common flickers, eastern screech owls and Canada goose, along with the endangered species of the peregrine falcon and American bald eagle can be spotted in this lake region.
There are several activities that can be enjoyed on Lake Keowee and its surrounding area, including camping, biking, fishing, swimming, water sports, boating, canoeing and kayaking, wildlife watching, hiking, horseback riding and camping. The quiet, serene atmosphere of Lake Keowee makes it one of South Carolina's most inviting Lakes.
"Watermarks will not appear on product."
                                                          For more of our Family Legacy Maps! Click Here