Our Most Popular Maps Make Great Christmas Gifts!
Fear not though my friends. I come with good tidings and great gift suggestions.
If you have been reading our blog for the past few weeks, you know that our custom maps make great gifts. They are elegant, visually interesting and unique, just like their antique map counterparts. BUT they do not cost near as much. You get the same great quality found in antique maps, at a much lower cost. Plus, you have one amazingly exquisite piece of art to pass down from generation to generation.
Consider a Custom Painted Antique Map for Gift Giving!
(Click Link to see map referenced)
We have hundreds of beautiful and fascinating antique maps in stock. For instance, take a look at our colorful  Nova Totius map of the world, originally produced in the year 1605. Our Hawaii that was originally produced in 1906 by Bartholomew of Edinburgh and includes the plantation era Pineapple Train! The quality of our hand painted historical reproduction antique maps can not be beat!
In addition, we have world maps that split the world into hemispheres, maps of countries from the early 1900s, like Italy and Scotland, and even Civil War era maps like this 1855 Vermont map. However, perhaps the most interesting of all is our 1867 reproduction of the Plan of New York City. This is the antique maps to beat all antique maps! It gives you a glimpse of life and land before the founding of the United States.
Multiple Sizes and Even More Hand Painted Historical Maps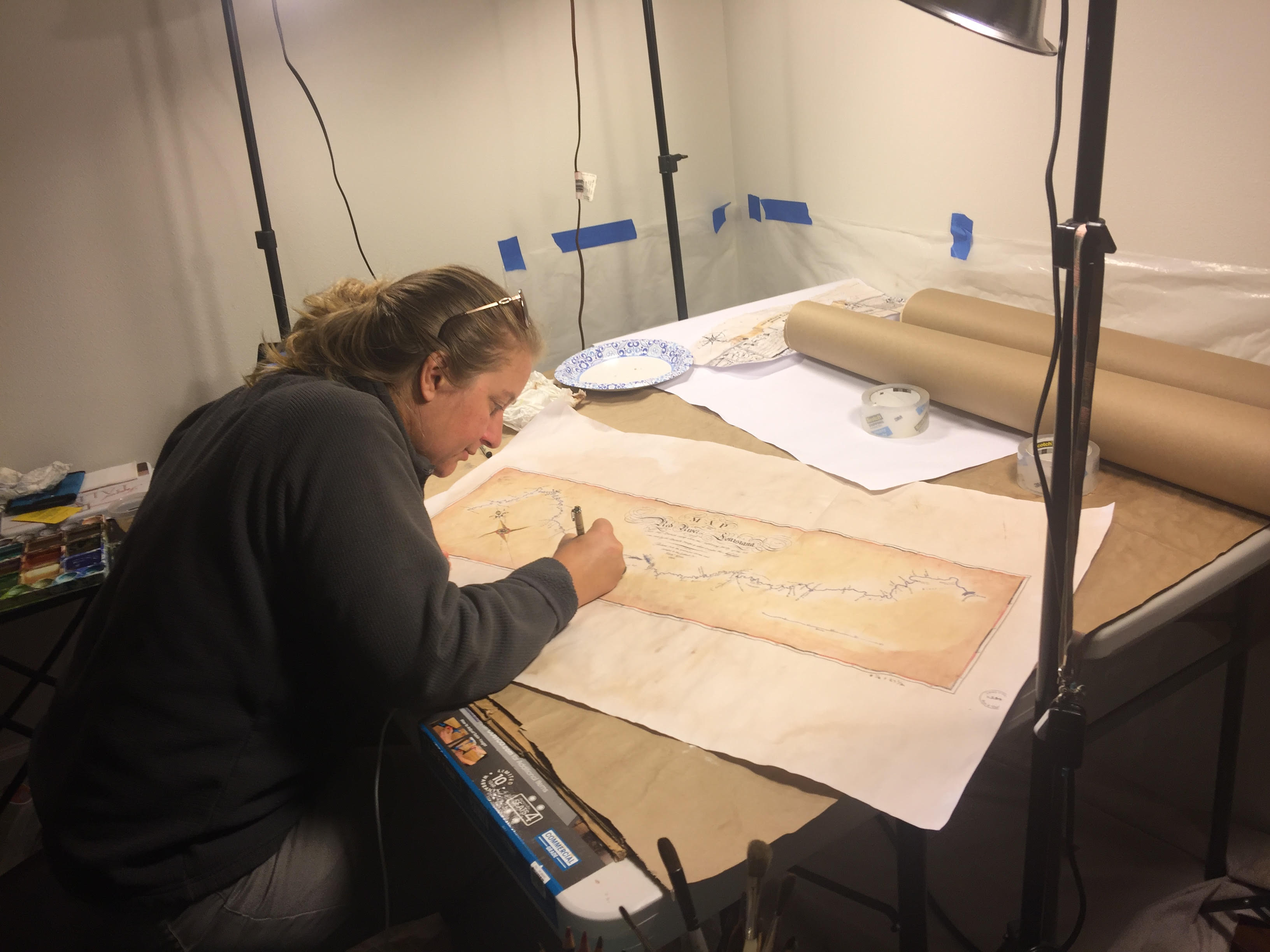 We have multiple sizes for all of our antique maps, and custom sizes if you need something else. Just think of the looks on everyone's faces when they unwrap a custom hand painted map from Great River Arts. They will be surprised and elated. It will be obvious to everyone that someone put a lot of thought into this. Its just another reason why our maps make great Christmas gifts!
That's just the nature of giving a map as a gift. It speaks to someone who put thought into what they were giving, rather than just running to the nearest department store to check their name off the list. Take some time and visit our online shop to find the perfect map for your loved one. We also have other map related gifts that make perfect companion gifts. If you need help or suggestions, feel free to reach out. Our team is ready and willing to point you in the right direction. We understand the importance of choosing the right map for the right person. It has to be specific to the individual. We would love to help you and look forward to making your Holidays special.
Want more updates? Be sure to Like our Facebook Page!