Valentines day is February 14! Be ready with our Sweetheart Map: Give your cherished one the world with Our Rivers and World historical map
The World in Hemispheres c. 1860  is especially endearing because of it's Ribbons, Bows, and Floral decorations. Popular as a Mother's Day gift and gift for women, this pretty map is great for "her" bathroom or vanity area. In this way you can remind her daily that you'd like to give her the world. It is also an easy to frame 16×20″ size, the most common stock frame kept in stores today. Also explore our other world travel maps to see if they complement your travels together. If we don't have the area you are looking for please send a special request!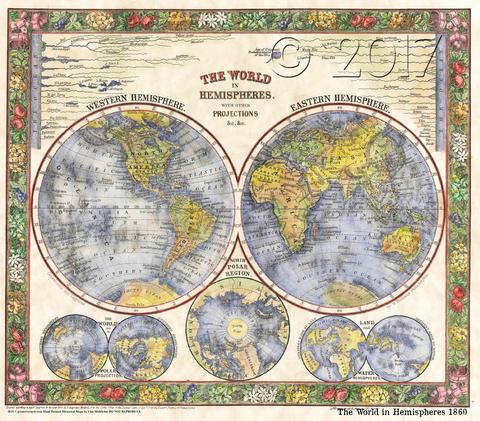 Special pricing this month on the website….$20, usually $36.
Priced accordingly on the website. Order here.