3 Reasons Custom designed Maps are the Best Gift Ever!
Since we are traveling next week to be part of the Western Design Conference in Jackson Hole, Wyoming, and featuring our great new Jackson Wyoming custom map I thought a conversation about the gift "value" of custom maps would be in order. Once you see the value, you will see why custom maps are the best gift ever! All you have to do is give a little thought to the intended recipient and the rest will fall into place. After all, that is really what gift giving is about anyway, right? People love to receive gifts that are thoughtful, and we love to give the same. So start thinking friend. Once you start, you will find there are all sorts of reasons for getting a loved one, friend, or business colleague a custom map. Following are three of the best.
Here are some incredible details in our newest custom map of Jackson, Wyoming…available this week as wallpaper, scarves, gift prints, giclees and the hand painted original!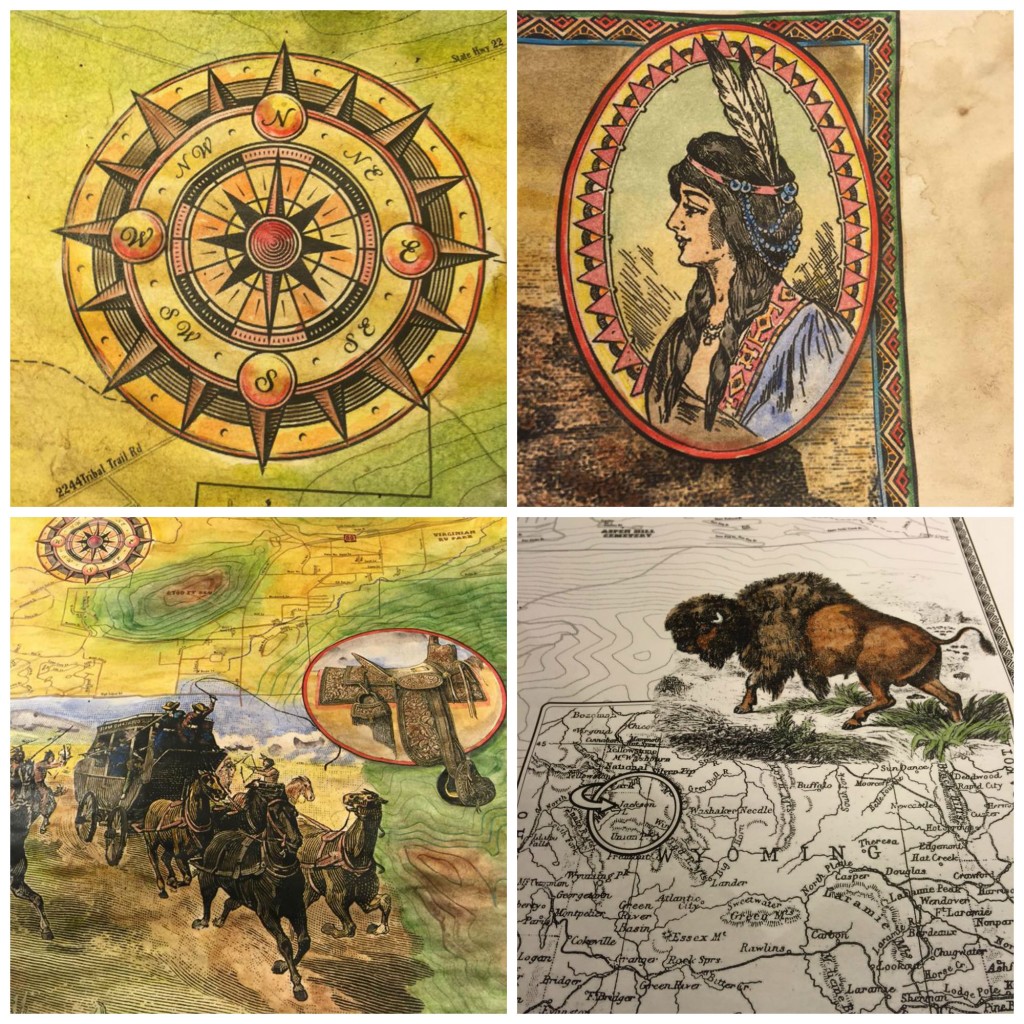 3 Reasons Custom Maps Make Great Gifts
1. They are Nostalgic. If you are having trouble thinking of what type of map to give as a gift, start thinking of places the individual likes to go for vacation. Think of vacation places they like to frequent. Maybe they love the mountains or a particular coastal area. They might enjoy a particular city. Whatever that place is, a map showcasing that region would make would make a great gift. Every time they look at it they will be reminded of two things… their favorite vacation spot, and you.
2. They Have Roots. A fail safe option for giving a custom map as a gift is a person's home town. Typically, people like to be reminded of their roots. A custom map is a fantastic way to do that. Simply hanging on the wall, it gives a head nod to the recipient's origin. The more historical in nature, the better. Here at Great River Arts, we can produce a beautiful custom map of the recipient's hometown. Once it is complete, they will have a museum quality piece of artwork to display. They will certainly enjoy it for years to come.
3. They are Commemorative. That's right, a custom map from Great River Arts is a great way to commemorate an event. Perhaps your friend owns a business and they're celebrating an anniversary. A custom map of the location is a great way to tie the current business location to the history of the area. It also gives the owner a great conversation starter when entertaining out-of-town guests or potential customers. Their are many other ways a custom map can commemorate an event. Just get creative and brainstorm a bit. Anniversaries, birthdays, retirement, moving presents, housewarming gifts, the idea list is endless!
Now you have three great reasons to give a custom map as a gift (like you needed one anyway). If you have and idea in mind, contact us and we will get started on one for you. We have an experienced team, that will research the area, pull from the best cartographic works available, and put the information together to produce a custom piece that is stunning and unique.
Now is the time to order your custom map by Christmas. Please click here to place your order!

Recent versions of custom maps.
If you're able, please be sure to join us at our upcoming show this week Sept 9-13 week in Jackson Hole. I will have my booth in Retail Row. Feel free to share this post on Facebook with your friends in the area, and help spread the word. We hope to see you there!